A group of NFT professionals NFT Production Apas Port.
ABOUT
A group of NFT professionals
NFT Production Apas Port
We will bring aesthetics and excitement to the new world of smart contracts and aim to light the way in the pre-dawn Web 3. We are committed to supporting and producing carefully crafted IP and content that inspire people around the world, with a focus on NFTs and GameFi.
NFT as the
community's passport
You can use it as a passport to form a fan community on the Internet using your company's IP and products as the centerpiece.
Obtaining support
through NFT sales
Our utility not only includes NFT sales revenue and royalties but also includes one of the features is that you can gain supporters from all over the world who cheer for your achievement goals (roadmap).
Improvement of the
company's brand value
Wide recognition is expected by becoming one of the few examples of NFT issuance in Japan, and we can aim to be in a pioneering position in corporate NFTs that are expected to increase in the future by expanding into the Metaverse business and beyond.
TEAM
We perceive the community as a stage and direct a performance centered around the IP. We have assembled a team of multilingual members capable of spreading Japanese-origin Web3 projects abroad, and we have received high praise for our high-quality community building.
@daisukesasaki

CEO, CREATIVE DIRECTOR

@m_web3

COO, Co-Founder

@web3queer

Executive Director,
Co-Founder

@TainyKingdom

NFT PRODUCER

@HayattiQ

Development Advisor

@Elle_0x

DIRECTOR

@mochimochi_NFT

DIRECTOR, PR

@Lena Grace Suda

Professional Interpreter ・Translator

@popwatch2020

MOD

@SecuredGreen

MOD

@paradi3gNFT

MOD

@manaxxx

EMOJI CREATOR
FLOW
Apas Port is capable of providing seamless support
from planning to sales,
with a focus on community building.
When launching an NFT project using blockchain technology, we can handle all the potential barriers from planning to development and sales seamlessly.Our team of professionals has worked on projects that consistently rank highly in the NFT Total Volume rankings, and we offer internal Web3 study sessions, training, technical audits, and consultation on overseas expansion strategies for each aspect of the project. Feel free to consult with us on any individual part of your project.
CONSULTING
Our consulting team will deep dive into your company's status and goals and provide direction on the best path to take, incorporating the latest NFT topics and success stories, along with thorough research.
TEAM BUILD
We can provide you with the best team members, including managers, language moderators, community builders, developers, and more, for your NFT project launch.
PRODUCE
We can produce NFT project plans and act as producers while offering the latest Web 3 strategies and ideas to artists, companies, brands, and industries alike.
MARKETING
We leverage our strong connections with influential DAOs and influencers around the world to devise global strategies, not only in Japan but also worldwide.
COMMUNITY BULID
We have experience in managing domestic and international NFT projects ranging from a few thousand to 250,000 participants. Specializing in the most crucial aspects of NFT sales, including community building, management, and Discord setup.
SALE
Apas has accumulated extensive experience in handling the risks associated with thousands of simultaneous purchases and can ensure smooth sales processes.
BUILD
We prioritize reliability and offer cutting-edge smart contract solutions. We propose not only support for ERC-721 and 1151 but also compatibility with ERC6551, enabling us to keep up with the latest trends.
MORE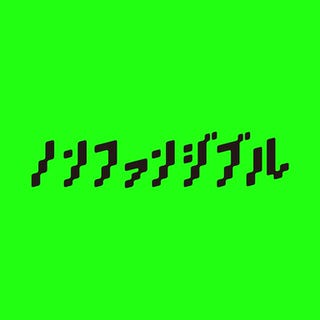 Japan's first NFT drama. All 6 episodes have been released on Twitter, YouTube, and TikTok on October 31, 2022 (Mon) at 17:00.
>> OFFICIAL WEBSITE
CONTACT
We welcome inquiries and consultations.
Please feel free to contact us.